Back To Our Services
Your garage door might look new and sturdy at first, but don't let it fool you. These massive mechanisms are rather complicated, and when something goes wrong the entire system might suffer the consequences. Garage door repair services are offered to make sure that any problem will be taken care of before it becomes a safety risk. Here are some common issues we often come across.
Rollers off track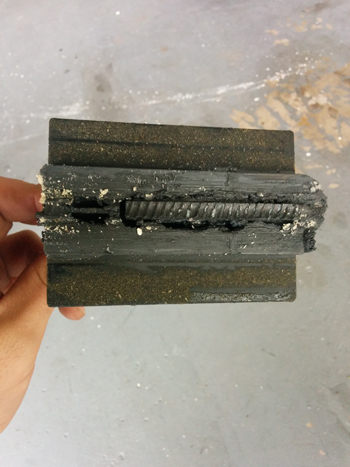 The door goes off track when the rollers pop. This makes the door jam. It usually happens when the tracks are not aligned or are seriously damaged. Worn rollers might also pop out. Technically the door can be put back, but the tracks and/or rollers must be fixed first for the problem not to return.
Pulley replacement
Pulleys might be small in size but still important parts of your extension spring system. They connect the spring to the cable. If they are damaged, the door will stop moving and jam. They are often damaged when their bolt is loose or the ball bearings are ruined. In this case, they must be replaced. This is not an easy task. Pulleys wear more or less at the same time. It's best to replace all four of them together even if only one is broken.
Opener repair services in Brentwood
The opener is one of the most essential parts of the system. Since it consists of many parts, many things could go wrong with it. These are the three most common opener issues. The first one is related to the motor. If the opener doesn't make any noise and the door won't move, the motor might be unplugged. Check the wires and make sure they are connected to the right terminals. If the motor is burned, it should be replaced.
Another problem with openers is that the sensors might easily get misaligned due to the fact that they are installed only six inches above the ground.
The third problem is related to the position of the door. It must come to a certain opening and closing position to ensure easy access and security. These settings are adjusted at the opener and must be checked frequently.
Residential services in Brentwood
Whenever you feel that is something wrong with your door, let our technicians at Garage Door Repair Brentwood troubleshoot the problem and offer solutions. We have been providing professional residential garage door repair services for years, so you can count on us for any issue. Our technicians fix tracks, align sensors, repair cables, replace broken springs and worn rollers, adjust the door and take care of opener issues. Our team offers emergency repairs and covers your needs.
Feel free to browse our website to find out more about the services our company provides.
Back To Our Services